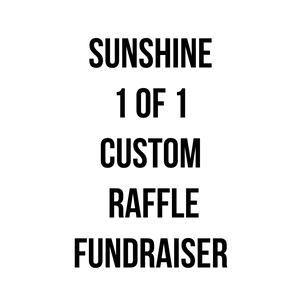 1/1 CUSTOM RAFFLE FUNDRAISER
We are deeply saddened to hear of the passing of Julian Dayap. He was a shining light in our community, and his loss will be felt by us all.

Julian along with two of his friends have since passed following a fatal car crash. Julian was not only a beloved member of the Sunshine family but our community as a whole. Thank you, Julian, for all that you did for our community. Your legacy will live on in our hearts.

To give back we are raffling off a 1/1 custom jersey for $5 a spot and all of the proceeds will be donated to the go fund me in Julian's name + the two people who passed in the car crash with him. Multiple spots can be purchased via the raffle link in the comments.

There will be no drop today as we wanted to focus on raising money for the go fund me.
Link - https://www.gofundme.com/f/in-memory-of-recovery-for-our-loved-ones

We appreciate all of you and want to let you know you are loved. Thank you for being here! ❤️☀️